Real Estate Law bring smile to buyers, while it strikes fear among builders
0 replies
Manoj
20 Oct, 2016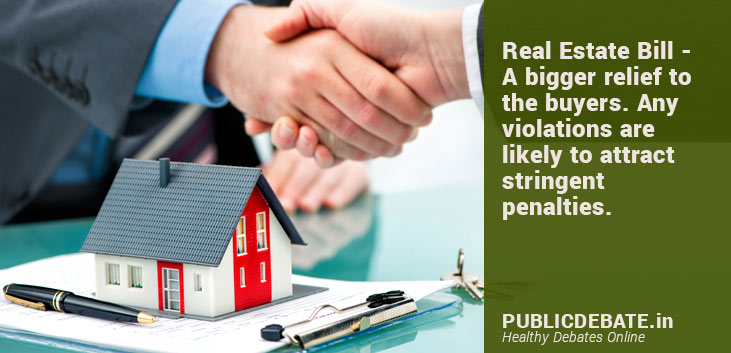 Real Estate Law (Regulation and Development) Act, 2016, or RERA. Most of the real estate builder were not transparent about the project's legality. Of late we had seen floods in certain areas of Bangalore, aftermath came demolition of some building. Proper details need to be submitted to regulators, on current status of project and previous project. Any violations are likely to attract stringent penalties. A bigger relief to the buyer, where in builder have to deposit 70% of receipt amount from a buyer in an escrow bank account.
RULES PINCH
Developers fear the fresh rules would hurt their business
Source:Business Standard

Registration of projects
Promoters must register projects with a regulatory authority before booking or selling apartments
Every phase of a project to be-treated as a standalone; must be registered separately
Every application for completion certificate should have minute details, including past project details, delivery status, pending legal cases of the promoter concerned
Developer has to be ready with approval and commencement certificate, sanctioned plan, project details at all times
Registration mandatory prior to sale or advertising
Escrow accounts
An escrow account has to be maintained by developers for depositing 70% of amount released for any project from allot-tees
Money in escrow accounts must be used only for land and construction cost
Developers will be able to sell units only on carpet area. This will exclude the outer areas
Purview
All projects with area more than 500 sqm or eight apartments
Real estate agents also covered under the Act
Sources: Government guidelines, industry
Do you agree Real Estate Law benefits the buyers, while it strikes fear among builders?
Don't Care
×