How Online shopping technology is engrossing our lives
1 replies
Shivaranjini
28 Dec, 2016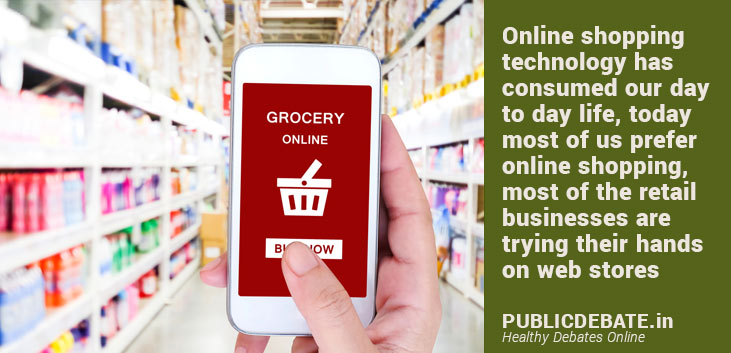 Indian online shopping, e-commerce markets are on quite a dream run compared to the early players in the sector which includes Flipkart, Snapdeal, and Amazon India etc. Internet user base is shooting upwards on regular basis and is expected to grow over 500 million by 2016.
I believe slowly the sector will expand its reach to rural India as the demands are increasing the penetration to deliver the services to catching up among these transport and logistics sectors are largely benefited.
Online shopping technology has consumed our day to day life, today most of us prefer online shopping, most of the retail businesses are trying their hands on web stores which are changing the face of retail business to an extent, food delivery, grocery and online medicine etc.
In a way, it's helping those budding entrepreneurs start with new online business models. Over all good news is that when India gets more digitized – As per Prime Minister Modiji's 'Digital India Programme' can be accelerated even more from Demonetisation move.
Campaign of 'Digital India' by the India government is extremely a good step to build our nation in better ways which infact helps to create jobs along with opening doors for other sectors specially those linked with delivery and supply.
As per the studies conducted by IAMAI (Internet and Mobile Association of India) on active mobile internet user in top 35 cities e-commerce sector estimated to grasp Rs. 211,005 Crore by the end of 2016. Further the research data was questioned by Medianama on few patterns, you can see IAMAI answers their queries here on the article.
What I would like to conclude here at the end – Watch out for Indian e-commerce as this segment is transforming.
What do you think on the e-commerce growth?
Online shopping technology is engrossing our lives- Agree or disagree
Don't Care
×