Mobile phones – a blessing or a curse
0 replies
Shivaranjini
17 Apr, 2017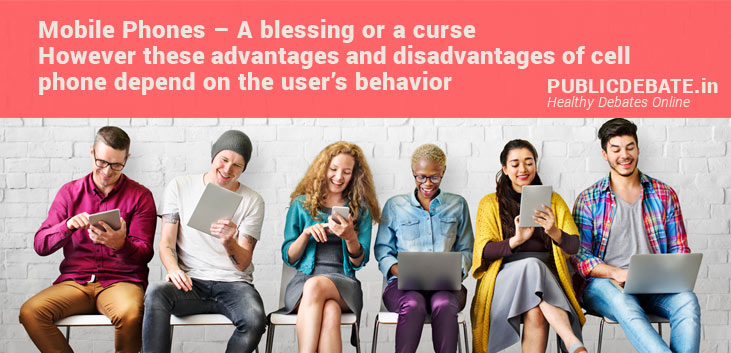 Mobile phone, in the past was used as means to make calls and send some short messages but today they have added up with lot more options making life simple and fast. Be it the road mapping, apps, channel views, store movies, songs, click photos everything at a click. Indeed, this is exciting for creating an easy lifestyle as they are competitively spreading across the world one can get in touch anytime from anywhere.
Though, this technology is attractive people are getting addicted in many ways possible making us super lazy the real concept of leisure is forgotten not many of us love to spend time playing for a long time nor we socialize with people who are around us instead we are busy socializing on some sites. Infact not that people aren't doing this but gradually these activities are reducing. We are dependent on this device for the smallest thing to remember though they are effective to remind us something at the same time responsibility and memories to matter this is infact deteriorating our memory power.
These devices cut us from get together concepts, relaxation modes, physical activities are all set apart. Well at the same time mobile phone have proved its tremendous value to support it has completely changed the way of living. Infact all time connectivity has solved many problems of the growing world. At the same time we have experienced the worst of miscommunication, social meetings, bounding, and families separated over the phone. We spend more time on phone instead spending with our near and dear ones.
However these advantages and disadvantages of cell phone depend on the user's behavior. Although it as much of advantage with many disadvantages, yet we can't proceed without it in today's world.
Source
http://www.essssay.com/2012/12/cellphones-or-mobile-blessing-or-curse.html
Do you agree mobile phones are blessing or a curse?
Don't Care
×