Are mobile games so Bad for Kids?
3 replies
Shivaranjini
09 May, 2017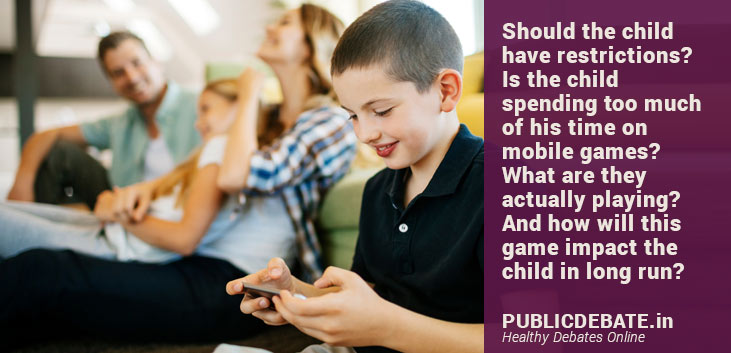 Mobile games are more popular these days. There are more than 100 games available online. Smart phones have offered these games easily. Infact they have become a part of every family life.
These games happen to offer parents and kid some peace of mind. Infact, there are some positive effects too. Not all the mobile games are bad.
However there are many questions among the parents to answer when it comes to picking up the game types. Should the child have restrictions? Is the child spending too much of his time on games? What are they actually playing? And how will this game impact the child in long run?
It's very important to realize that not all the games are suitable for children. Indeed games are designed on age basis. For say it video games have age rating, content details that includes violence, sex, age and drug of the game.
Unfortunately smart phones have no such restrictions. Children either know to choose on the types of games. Infact they end up playing some random games available on phone be it for adults or aggressive ones.
Apart from the time spend on gaming dozens of studies on the effects of game violence shows a short term hike in aggressive behavior. It's hard for kids to shut down the desire to play. Child's brain hasn't fully developed.
For example we have seen kids scream out loud when a mobile device is taken away this indicates the sign of lack of self control. Infact some visual effects prove out to be adoptive to kids.
They either have the ability to decide on what to choose and not. Yes games have their own positive effects yet making the right choice is important for the parents.
Do you agree mobile games violence is not appropriate for children?
Don't Care
×