Controversies over Karan Johar's latest movie Release of 'Ae Dil Hai Mushkil'
0 replies
Sundar
20 Oct, 2016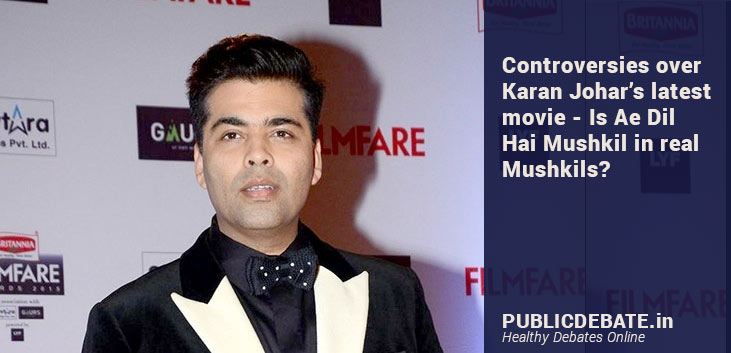 Image from wikipedia 'Karan at 61st Filmfare Awards in 2016'
I do like Karan Johar style of movie making to some extent only as for his larger than life portraying characters in his movies. But in real the filmmaker is garnering mushkils for himself before his much-awaited release of the movie 'Ae Dil Hai Mushkil' featuring Pakistani artist Faward Khan, which is all set to hit the theaters during Diwali.
Looking at various parameters what happened at Uri attack and continued such attacks. I personally feel, we all need to stand united to support our Army brothers who have lost their lives, as we continue to fight against Pakistan supported Terrorism, rather than dividing ourselves as supporters and non-supporters, which purely needs to be a single-stand to showcase the strength and solidarity towards our nation be it common man, artist, politician, business man etc., while we should note that business comes later after we are at peace!
What is your argument points for and points against? – Share!
Is Ae Dil Hai Mushkil in real Mushkils?
Don't Care
×